May 2008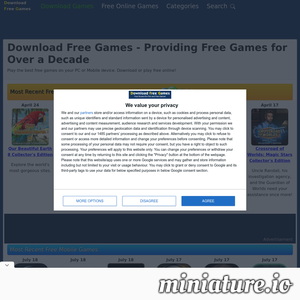 by
28 others
Download Free Games - Play Over 439 Game Downloads!
April 2007
I regularly attend the Boulder/Denver Ruby Group.
Postini does not send junk email messages. If you believe you have received a junk email message from a Postini server, please consider all of these situations before escalating an Abuse Complaint to Postini.
March 2007
by
9 others
[&] On a post I made a few days back I proposed a way to do cross domain AJaX using XML rather than the commonly used JSON. It is essentially an extension of the idea of JSONP (JSON with Padding). Since I generally find myself working with XML more
by
3 others
Web 2.0 Technologies and Search Visibility January 2007

by
3 others
A large and growing collection of D source code and projects are at dsource. More links to innumerable D wikis, libraries, tools, media articles, etc. are at dlinks.