06 March 2007
Hotel Travel Blog service for visitors, travelers and tourist with accommodation information.
17 February 2007
by
2 others
All About Google Adsense: Proof That Google Still Uses META Desciption Tag
04 February 2007
by
6 others
OSXFAQ - Technical News and Support for Mac OS X
21 January 2007 by
1 other
Commission Junction - A global leader in the online advertising channels of affiliate marketing and managed search.

by
4 others
When was the last time you were sitting next to a wall outlet and heard a tune on your iPod shuffle and thought, "I wish I had real speakers." Wish no more. Designer Jinseup Shin has created the Plug In & Enjoy speaker system. The gadget receives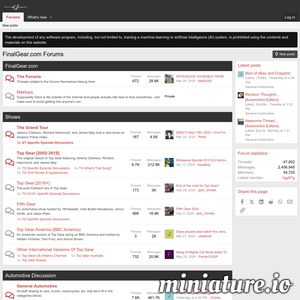 by
1 other
We are aware of the issue and are currently working on resolving the problem. Please stick with us and thanks for your patience.
by
1 other
IT Heavies Lifting Dollars For Blogs
11 January 2007
10 January 2007

09 January 2007