September 2008
by
34 others
Save on Insurance - Instant Online Quotes!
May 2008
by
32 others
Publishing services provided by Blue Flavor Photos provided courtesy of iStockPhoto.com Publication managed with the help of Basecamp Newsletter powered by Campaign Monitor Content system developed by visicswire Code managed with help from Beans
February 2007
by
2 others
All About Google Adsense: Proof That Google Still Uses META Desciption Tag
by
6 others
OSXFAQ - Technical News and Support for Mac OS X
January 2007
RSS feed for comments on this post. TrackBack URI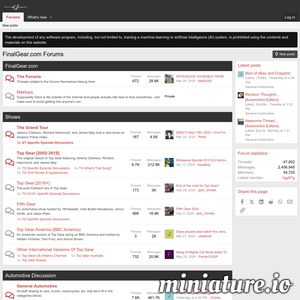 by
1 other
We are aware of the issue and are currently working on resolving the problem. Please stick with us and thanks for your patience.
by
1 other
One too many drinks left you dizzy? Put your hand on something stable. The part of your ear responsible for balance—the cupula—floats in a fluid of the same density as blood. "As alcohol dilutes blood in the cupula, the cupula becomes less dense
by
10 others
An effective leader also steers his vessel and by this sets an example for others. The leadership qualities enable the person to earn the respect of others around him and at the same time be a model to them. Vision and the ability to predict the forthcomi