June 2008

by
47 others
Danke für die vielen tollen tips
May 2008
by
32 others
Publishing services provided by Blue Flavor Photos provided courtesy of iStockPhoto.com Publication managed with the help of Basecamp Newsletter powered by Campaign Monitor Content system developed by visicswire Code managed with help from Beans

by
37 others
Thanks for sharing the Mini web icons! Nice and clean, good job.
April 2008
by
30 others
Author A little something about you, the author. Nothing lengthy, just an overview.
April 2007
by
3 others
php | architect - The PHP Magazine for PHP Professionals


by
7 others
The Work of Edward Tufte and Graphics Press
March 2007
February 2007
January 2007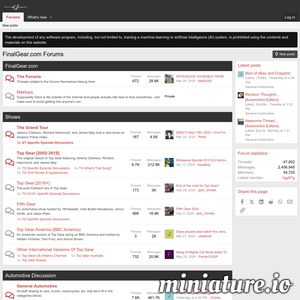 by
1 other
We are aware of the issue and are currently working on resolving the problem. Please stick with us and thanks for your patience.