March 2007
by
1 other
Credits Powered by WordPress and Qwilm! theme.
February 2007
by
5 others
Jay-Z aims to repeat past music glories | Song Music Lyrics | Review | Download | News by
2 others
What Are Your True Colors? - chickjunk.com by
9 others
http://leftjustified.net/site-in-an-hour/
by
1 other
This entry was posted on Monday, December 18th, 2006 at 3:51 pm and is filed under Furniture, Furniture Store. You can follow any responses to this entry through the RSS 2.0 feed. You can leave a respons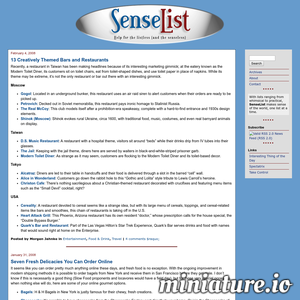 January 2007
That's why Dr. Steve Nissen urged the FDA to put a black box warning on the drug.