July 2008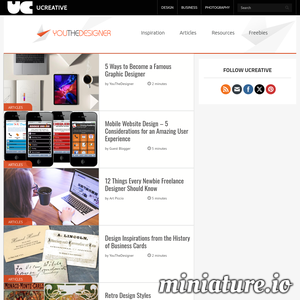 by
28 others
14. Looking Closer 5: Critical Writings on Graphic Design This is the fifth and final installment in a series of wonderful books. Within these pages you will find writing on controversial topics that will encourage you to think outside of the page, or
June 2008
by
35 others
Hobbies Crafts : Where Can I Find Knitting Patterns On The Internet
April 2007 March 2007
Voltaire opposed Christian beliefs fiercely. He argued that the Gospels were fabricated and Jesus did not exist - that they were produced by those who wanted to create God in their own image and were full of discrepancies.
February 2007
by
17 others
In our digitised age of instant information it is easy to underestimate the power of the printed word. In his fascinating new book accompanying the ITV series, Melvyn Bragg presents a vivid reminder of the book as agent of social, political and personal r
by
10 others
Bottom Line Secrets... from Bottom Line Publications
by
10 others
Soople; easy search in Google. Advanced calculator by
54 others
Google Guide Quick Reference: Google Advanced Operators (Cheat Sheet)

by
1 other
SPECIAL BONUS: As our free gift to you, with your purchase of this facsimile; you will receive your choice of an early King James Bible Leaf or an early Geneva Bible Leaf. These leaves normally sell for $59 each!