April 2007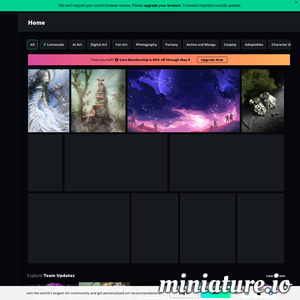 by
1 other
Surgical ward by `greenie on deviantART by
2 others
Find Best Sites For myspace background border With StartExisting - "Start Existing" is an excellent resource for quality sites on myspace background border and much more! StartExisting also provides related listings for myspace background border -- htt
The only conventional part of Google.org is the Google Foundation, a nonprofit with an endowment of $90 million that is constrained in how it spends by the 501(c)(3) section of the Internal Revenue Service code.
February 2007

by
11 others
DownloadsDigital CamerasComputer Tips and Troubleshooting - Comp...Cell PhonesNotebooks
by
2 others
i recently had a lucid dream. i dreamed that i was dreaming and became aware or partly aware of the dream, and i was able to change my size and pick an attacker up in one hand.
January 2007

by
1 other
MP3 Ben Folds - Lonely Christmas Eve
News-Leader.com | Sarah Overstreet
by
3 others
I like to think, mainly because it makes me feel less pathetic, that everyone who went to college and studied something other than business administration had some kind of youthfully pretentious obsession. Mine was Marshall McLuhan, the new media oracle f