April 2007
by
2 others
Evidence Mounts That The Vote May Have Been Hacked
March 2007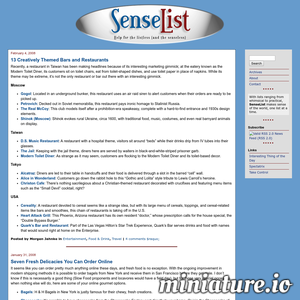 With lists ranging from whimsical to practical, SenseList makes sense of the world, one list at a time.
February 2007

by
2 others
6. Her vocabulary was as bad as, like, whatever.
January 2007
by
3 others
I recall a program shown here in the UK at least 15 years ago commenting on "game addiction". Showed a young boy playing for a few hours at a time on super mario (NES). Permanent barracks known as the Wellington lines had been built for some time but considered to be uncomfortable by the officers. The Officers Mess was characterised by "unnecessarily large mess rooms and small anti-rooms". There by
1 other
The core concept and focus of this paper is that the Enterprise Document Management System (EDMS) field has missed a fundamental point in deploying web-based information management. We supply the argument that information systems that provide a large body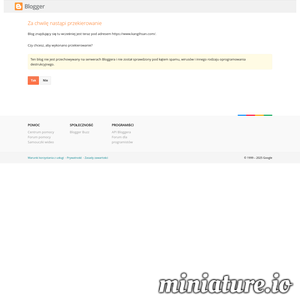 by
1 other
Receive Amazon.com orders by December 22 with Free Super Saver Shipping. Order by December 15.