August 2008
by
36 others
Popular Online CSS Tools and Generators
June 2008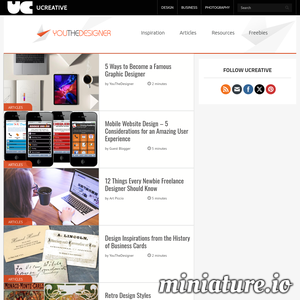 by
36 others
25 Tasty 3D Graphic Design Treats | You the Designer
April 2007
Technology Review: Q&A: Suranga Chandratillake
by
2 others
Mar 01, 2007 | E-MAIL | SAVE | PRINT | PERMALINK | DISCUSS(0) Tags: newspapers Tags: User-generated content Tags: User-generated content Ta
March 2007
Open Access to Science Under Attack: Scientific American
by
20 others
Youve move to the end of your sublet and you comparable you car adequate you wish to hold it in the driveway. Fair identical buying a worn car, there is various exploration to be gone to pin a tolerable parcel out.
The Times-Tribune - Birthday's reminder: It's a slippery slope

by
1 other
DansGuardian - True Web Content Filtering for All
February 2007
by
1 other
Paula Mooney: If you had only 15 seconds to tell the world...