July 2008
May 2008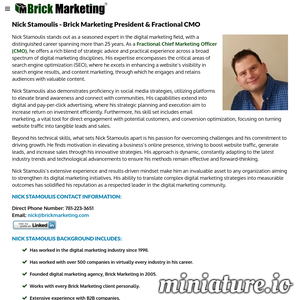 by
37 others
Pay Per Click Management Services, PPC advertising, PPC bid management
April 2007

by
54 others
Google Guide Quick Reference: Google Advanced Operators (Cheat Sheet)
We Tow & Buy Junk Cars--Small Equipment Hauling-You Call, We Haul
by
2 others
Evidence Mounts That The Vote May Have Been Hacked
Following is the complete sample code for the clsSearchQuery.cs sample, described in Walkthrough: Creating a Custom Enterprise Search Web Part.

by
6 others
AIT Dedicated Server Hosting
March 2007
by
1 other
Add Christopher the Working Guy to your My Yahoo! page

by
25 others
Several problems have been found with the Equal Heights method, detailed in Appendix J.
February 2007 According to Figure 5, most participants expected advertisements to be centered at the top of a web page. A smaller number expected it to be located at the bottom-center of the page. However, what may be most interesting is knowing where individuals did n
January 2007
Salvage and Junk Yards in Woodstock, GA on Yahoo! Local.