August 2008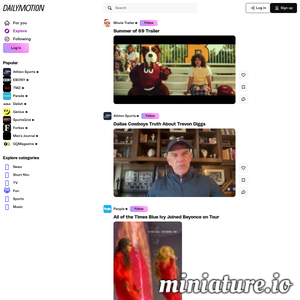 April 2008
April 2007

by
2 others
Ten Javascript Tools Everyone Should Have
February 2007
by
2 others
Note: You are reading this message either because you can not see our css files (served from Lygo, a lycos image service, for performance reasons), or because you do not have a standards-compliant browser. Read our design notes for details.

by
8 others
CopySense - CSS box border test: evaluate border styles and cross-browser rendering
by
4 others
The answer is: relative to the offsetParent. Although the browsers have sharp disagreements on the identity of the offsetParent, we do not really need to know, since the offsetParent property always contains a reference to the correct HTML element.
January 2007
I have developed and practiced a card-based system that allows me to evaluate a classification outside of its implementation. It is simple, requiring little input from individual users (10 minutes from 20 users is not a significant amount of time for them
by
1 other
The U.K. Department for Transport gave the official go-ahead for the microchipped number plates (as they are called in the United Kingdom) last week, and the trial is expected to begin later this year. The government has been tight-lipped about the detail