September 2008
by
3 others
That is why there is no finite, one size fits all cure! What works for one person may not for another.
April 2007

by
1 other
play wrestling games myspace proxy
March 2007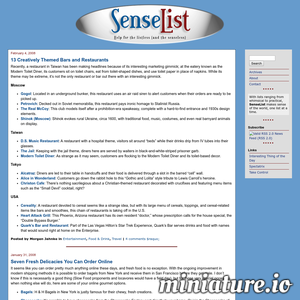 by
3 others
12 lessons I learned by responding to spam | SenseList
January 2007 Choosing the Right Down Comforter - BedBathStore.comBy selecting a Down Comforter by temperature, Bedbathstore.com has taken the guesswork out of purchasing the right Down Comforter. The following weights of a down comforter in the ...