June 2008 by
36 others
You can choose free games from the following categories:
April 2008

by
34 others
Use free Miniclip games directly on your website if you are an experienced webmaster (subject to our standard terms and conditions)
April 2007 by
2 others
Fancy Pants Adventure - Presented By Hallpass
March 2007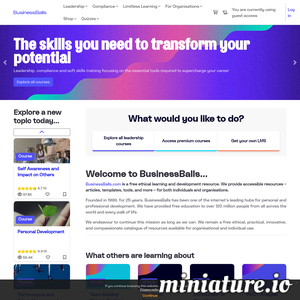 I am entitled to a hearing to discuss this matter; also I am entitled, if I wish, to be accompanied by another work colleague or my trade union representative. (These entitlements exists in the UK - check your law if you are in a different country).
by
7 others
What new capabilities do you need to build in your firm?
by
19 others
Deception Point - Dan Brown Fiction / Thriller / Espionage Mischief Makers (Nintendo 64) Kolb and Fry (1975) argue that the learning cycle can begin at any one of the four points - and that it should really be approached as a continuous spiral. However, it is suggested that the learning process often begins with a person carrying out a par
by
2 others
Miniclip Games - Play Free Games
February 2007

by
7 others
86. No job in the world is worth neglecting your kids for. Your kids will outgrow their strong dependence on you – the job will always be there (one or the other). If you are not there for them when they need you the most, don't count on their uncondi