August 2008 by
25 others
Darjeeling Himalayan Railway (DHR) is an exponent train of the Indian Railways. The very appearance of the train, replenishes the idea of "Toy Train". The Darjeeling Himalayan Railway is lovingly called the "Toy Train". The Toy Trai
April 2007
Take a look at a few screenshots if your curious how it works.

by
24 others
If you are using the player for a podcasting blog, Audio Player has special options just for you.
March 2007
by
1 other
iRATE radio home - free and legal music
February 2007
by
1 other
Amazon.co.uk: Mark Ayres - Doctor Who: Ghost Light: Music: Mark Ayres,Original Soundtrack
MySpaceAs you network share photos create blogs and more at MySpace.com Web MySpace People Music Blogs Download Free Trial Download Country MP s Download Country Music at MP .com the best place for legal Country Rolling Stones land year's top tour.
by
8 others
3DS MAX Animation Add & use Visibility Track Tutorial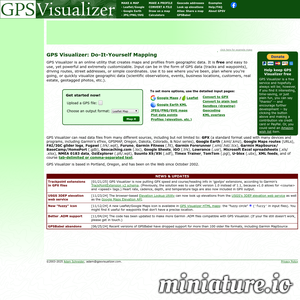 by
2 others
GPS Visualizer map input form