April 2008
April 2007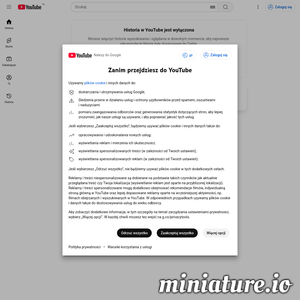 YouTube - Broadcast Yourself.

by
10 others
1UP.com - Your home for PC video games PS2 Xbox 360 PSP DS GBA PS3 WII cheats previews reviews boards blogs

March 2007
by
1 other
02-May-2003 - Released v0.3-dev. This development version sports an entirely new header decoding engine, as derived from the ripMIME project. Extensive testing has been done with 0.3-dev, its reliability and consistancy already far outperforms the prior
February 2007
A short about the annoying people that try to stop you on the street and give them money for random causes. Done in a 3 camera TV studio at NYU. Actors are Rob Lockhart and Trey Livingston.

by
24 others
If you want to use this player on a non-WordPress site, Mindy McAdams has written a very detailed tutorial here.
January 2007
by
1 other
When You Absolutely, Positively Have to Get Off the Phone SorryGottaGo.com - Helps End Unending Phone Conversations