April 2007

by
christinayello
Chillface.com is an online community that connects young, educated, professional people from all over the world through networks of friends. The site provides a safe, discreet, and trusted environment for meeting other people with similar backgrounds. Chillface.com is for everyone out there. On chillface you can # Keep your favorite bookmarks, audios (MP3), Videos and even Users Live Video Streaming. # Discover/Find new interesting and crazy things on chillface by browsing the site. # Create Playlist and Organize Playlist. # Most Importantly, Add Audio Player, Video palyer to MySpace, Friendster, Hi5, Blogs, Xanga, Pretty much anywhere you like. Isn't this great. I just Love it. # Users can create Live Video Streaming and embed it on chillface. Share/bookmark your friends live video streaming. Stream anything and everything you like abiding all chillface.com rules (no pornography). Through chillface.com, members can find out about new music releases, listen to their playlist anytime, anywhere they want. To do all this you will have to first sign-up with chillface Hey be a chillface and Join us.
March 2007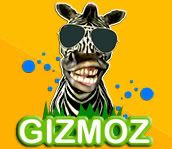 by
Gizmoz
&
1 other
(via)
Joke Originally Submitted by: aasimpy. "I made this over at Gizmoz.com - took a few minutes, and then I added in the flash bulbs and other audio fx on my own. The joke was from Letterman."


by
webkool
KeepV Flash Converter is onether application to convert flash videos (FLV) to AVI (divx), MOV (MAC), MP4 (IPOD, PSP...), 3GP (Mobile). With this tool you can download and save in your preferable hardware videos from youtube and see it more later. This new tool is faster and better than most transcoders .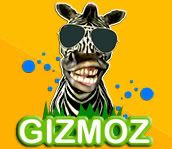 by
Gizmoz
&
1 other
(via)
From a Digital Photo to Your own Talking Avatar in a minute...
January 2007

by
mooo2
myspace music videos myspace proxy
September 2006


by
tubesurf
&
1 other
(via)
Find videos on YouTube, MySpace Videos, Google Video, and Yahoo! Video. Search and have fun! :)
May 2006