2010


by
HK
&
4 others
,
9 comments
La technologie de vidéo immersive en 360°, développée principalement par la société Immersive Media, est connue depuis quelques temps déjà. Mais son utilisation dans des reportages d'actualité révèle tout son intérêt. Immersive Media a en effet filmé les rues d'Haïti après le séisme. Lancez la vidéo, faites un drag and drop sur l'image. L'effet est saisissant, on a l'impression d'y être
2007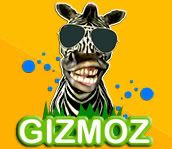 by
Gizmoz
&
1 other
(via)
Joke Originally Submitted by: aasimpy. "I made this over at Gizmoz.com - took a few minutes, and then I added in the flash bulbs and other audio fx on my own. The joke was from Letterman."

by
mildbutcalmless
&
3 others
2006


by
dulidu
Blog sobre diseño, tendencias, cursos, tutoriales, exposiciones.


by
noknockroom
no knock room is an online portal dedicated to contemporary art and whose main objective is to support talented young artists in search of exposure. It's an open door to the art world, a project on constant evolution, a place where creative and talented artists can be recognised as such.

by
nzeeshan
(via)
I ran. I ran until my muscles burned and my veins pumped battery acid. Then I ran some more. Narrator | Fight Club


by
steviehype
Ooooo look at this, I want one for the next barbecue I have!


by
bigtearice
&
6 others
精美的新闻图片,配上音乐或新闻报道


by
bigtearice
&
6 others
BADSTRING



by
gmoura
Uma tela sensitiva que permite usar todos os dedos da mão.