2009
2007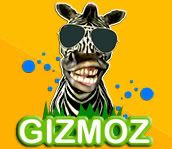 by
Gizmoz
&
1 other
(via)
Joke Originally Submitted by: aasimpy. "I made this over at Gizmoz.com - took a few minutes, and then I added in the flash bulbs and other audio fx on my own. The joke was from Letterman."


by
gozino
Hilarious videos I saw today
2006


by
menace
(via)
another bush video spoof


by
jasontromm
Critics of the Bush administration have promoted video of an Aug. 28, 2005, teleconference between emergency management officials and the president as proof that the White House was warned that levees around New Orleans would likely fail against Hurricane Katrina. But a closer examination of the recording and transcript shows no mention that the Crescent City's levees would be breached.
2005


by
sbrothier
ruuuuuuuuuuuuuuuuuuuuuuuuuuu