March 2007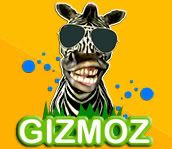 by
Gizmoz
&
1 other
(via)
From a Digital Photo to Your own Talking Avatar in a minute...
November 2006


by
cascamorto
Netcraft - What operating system is running on..? Our Netcraft-script gives you a handy tool for figuring out which operatingsystem is running on a server. Just enter the IP or an URL of a host, some seconds later you will receive information about the OS running!
April 2006


by
isiah
Web 2.0 Watch - Excellent Guide On How To Implement a SOFTWARE KVM (control 2 or more computers) Windows, Linux, & OS X
January 2006


by
cascamorto
CheckDNS.NET can check DNS delegation, mail and web servers in your domain. Easy to use: just enter domain name (for example, "yourdomain.com") to get a free report on this domain. Moreover, with PowerCheck you can check all domains in your responsibility at once and save this result.

by
jasonbentley
&
1 other
irc.netsplit.de