March 2007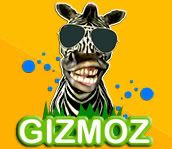 by
Gizmoz
&
1 other
(via)
From a Digital Photo to Your own Talking Avatar in a minute...
November 2006


by
cascamorto
The Sysinternals web site provides you with advanced Utilities : * File and Disk * Security * Networking * Processes & Threads * System Information * Miscellaneous = winternals freeware
August 2006


by
ksp
&
7 others
The Dude network monitor is an application by MikroTik which can dramatically improve the way you manage your network enviroment. It will automatically scan all devices within specified subnets, draw and layout a map of your networks, monitor services of your devices and alert you in case some service has problems
January 2006


by
cascamorto
&
41 others
With Hamachi you can organize two or more computers with an Internet connection into their own virtual network for direct secure communication. Hamachi is fast, secure and simple. It is also free. Think - LAN over the Internet. Think - Zero-configuration VPN.Think - Secure peer-to-peer. Access computers remotely. Use Windows File Sharing. Play LAN games. Run private Web or FTP servers. Communicate directly. Stay connected. Hamachi is a zero-configuration virtual private networking application with an open security architecture and NAT-to-NAT traversal capabilities.

by
cascamorto
Ce document a pour but d'expliquer l'utilisation du logiciel GenDns. Ce logiciel est conçu pour générer l'ensemble des fichiers nécessaires à la mise en œuvre d'un serveur DNS.


by
cascamorto
&
1 other
(via)
NetSetMan 2.2 Are you tired of changing your network configuration every day on your notebook or computer? The same procedure every day? On the go : changing..., at home: changing..., at the Internet café: changing..., visiting a friend: changing... Then NetSetMan is your solution. It will do the work for you.