This year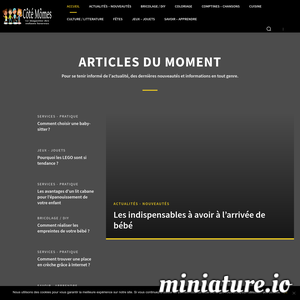 by
valery
(via)
Venez lire le magazine côté momes, le magazine des enfants et de la famille.
2018


by
Lacassagne
Des magazines d'aviation d'occasion à petits prix
2012
2006





by
cactus3000
Tout nouveau, tout beau, une mine d'informations pour le commun des mortel(le)s!! Mais tout de même très axé sur le maquillage
2005


by
nhoizey
JPG Magazine is for people who love imagemaking without attitude. It's about the kind of photography you get when you love the moment more than the camera.


by
Photo_numerique
&
2 others
Blog appareil photo numerique


by
photozim_photo_numerique
&
2 others
Blog appareil photo numerique