19 July 2019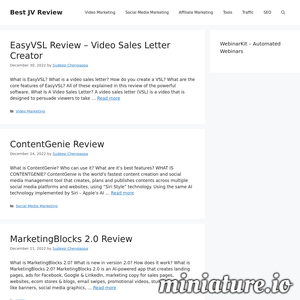 by
equis
A powerful video testimonials tool for increasing trust, boosting conversions, and driving traffic to your products or services. This app works perfectly for affiliate marketers, video marketers, offline sellers, eCommerce store owners.
15 February 2019


by
equis
Cloud based affiliate store builder that allows you to create your own affiliate store full of products from eCommerce giants such as Amazon, eBay, AliExpress, Walmart, Shop and Commission Junction
11 July 2017


by
equis
Step by step training to make $1200+ per week with an ecom, affiliate or any product store. Shows how to launch your own store and have it succeed in the long run right from scratch.