March 2007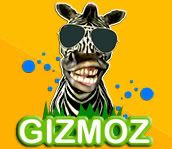 by
Gizmoz
&
1 other
(via)
Joke Originally Submitted by: aasimpy. "I made this over at Gizmoz.com - took a few minutes, and then I added in the flash bulbs and other audio fx on my own. The joke was from Letterman."
January 2007


by
komodo9
Top 10 Annoying Things on the Internet
July 2006


by
macmantv
&
1 other
9 Porn Channels Free in the adult section showing 24/7 Including Playboy and Spice!!! Free Internet TV and Videos. More than 100 Channels including Movies, Sport, Comedy and Uncensored Music. And thousands of vidoes from ABBA to ZZ Top and everything else in between. Brighten up your day with www.NetChannels.tv
May 2006


by
steviehype
Our beloved stick men in peril!


by
steviehype
This site has all the useless, stupid and funny crap one seems to come across on travels of the internet. Yes, thats right, Its another useless website full of little titbits, but that can be fun when your bored right?