2009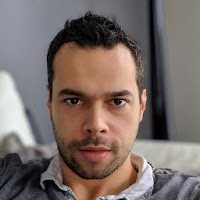 by
Nicolas Lescure
Première étape de mon parcours au travers d'un référentiel Agile CMMI, et premier billet d'une longue série qui s'adresse en priorité à mes lecteurs AGILISTES, aux praticiens CMMI et à ceux qui s'intéressent de prés ou de loin à l'amélioration des processus.
2008


by
holyver
J'ai dit ici ce que j'ai compris de CMMI[1] afin de faire ressortir ses apports comme ses limites. Je serai reconnaissant à ceux qui, comme l'ont fait MM. Didier Dulac et Jacques Printz, voudront bien m'indiquer les corrections et compléments qui leur semblent nécessaires pour améliorer cette analyse, qui s'appuie sur une lecture critique de la documentation sur CMMI. Le mot critique doit être pris ici non au sens de dénigrement qu'on lui attribue dans le langage courant, mais au sens technique et précis de délimitation : il s'agit de délimiter ce que CMMI apporte, ce qui implique d'indiquer ce qu'il n'apporte pas.
2006


by
controlaltsup
Netfocus is a company specialised in integral solutions for the secure exchange of valuable information through electronic media. All of netfocus's solutions are inspired on the concept of eTransformation, a term used to refer to the process of change experienced by an organisation or company when applying the use of technology to new management practices oriented to serving the public or clients.
2005


by
nhoizey
(via)
L'intégration réversible est une méthodologie de gestion de projet qui garantit, au commanditaire d'un projet informatique, la réversibilité totale de la prestation engagée. Le client peut donc changer à tout moment de prestataire informatique.