2009


by
srcmax
C'est un documentaire d'Arte, qui a tourné ces petites volleyeuses, et les autres. Il s'appelle «Gaza-Sderot, la vie malgré tout». Enfin, ce n'est pas exactement «un documentaire d'Arte». Il n'est visible que sur le site de la chaîne. Pour des raisons mystérieuses (mais certainement excellentes) la chaîne-mère n'a pas jugé bon de le diffuser. Mais le site d'Arte a construit pour ce documentaire mutant un support très ingénieux, et sur mesure, une sorte de CD-Rom en ligne. On clique, et on partage une tranche de vie, on passe d'un ado israélien à une boutonneuse palestinienne, d'une mère de famille de Gaza à une tatie de Sderot, d'un dîner ici à un goûter là, d'un caprice ici à un coup de spleen là. Pas de montage. Le visiteur fait son propre montage. Il se balade dans les rues, dans les cours d'immeubles, dans les cafés, d'un univers l'autre. Et ça fonctionne. Et on reste des heures. Et on ne peut plus les quitter. Et on a le cœur serré, davantage qu'après quinze journaux télévisés. Etranges chemins de l'émotion. Absurdité des représentations de l'info-télé, pour lesquelles l'Israélien de Sderot ne peut que courir sous les roquettes, tandis que les Palestiniens ne peuvent que porter un brancard, et se répandre en imprécations sonores. Oui, des êtres humains, niais, déprimés, décolletés, nous sont plus proches que les tragiques silhouettes quotidiennes. Ce qui relativise, soit dit en passant, la portée des éternelles controverses sur le contrôle des images.
2007

by
zoofusa
paris hotel and las vegas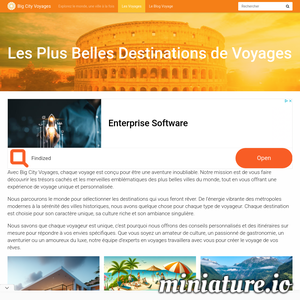 by
bl5189e0
&
1 other
Tribune In Philadelphia. Pictures, News And A Lot More.
2006


by
isiah
Adult ADD Blog...sucess with learning disabilities


by
isiah
Bush was going to invade iraq regardless of united nations or arms inspectors
2005


by
Mital
Tribune Libre des étudiants de Grenoble EM