2009

by
parmentierf
&
5 others
(via)
Evernote is a software application that allows users to capture information of various types, including text notes, mobile phone snapshots, printed and handwritten text within images, web clips, and digital ink. All data added to Evernote are run through a series of recognizers that make any text within the various note formats searchable. The application uses a continuous "roll of paper" metaphor for its user interface. Additionally, users may create folders, categories, and notebooks.
2006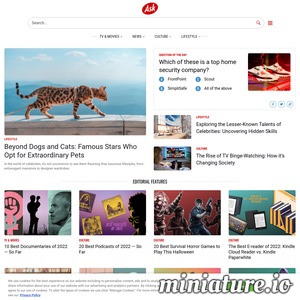 by
ycc2106
http://www.geocities.com/ycorret/popmarks/sub-askjeeves.png
2005

by
svartling
Today I'm really proud to present my new "SuperBlog": informatory. I call it a "SuperBlog", because - for me it's a whole new way of blogging and it's going to be huge (in size at least Smiling ). informatory is based on "Snippets" - Snippets of information. A Snippet can be a bookmark, a note or a quote from selected sources. A Snippet is never more than 256 characters in length and is always linked to the source.