2010


by
rikuniaku97
sexy, artsy, fun, controversial or stunning videos shot by various film makers & videographers, and selected and/or co-created by Eric Vidal for ICUBE-NEWYORK. Gilles Vidal for INVIOO LSM Patrik Andersonn and Tore Claesson
2007

by
SaintJaya
(via)
Sanjaya has a dream, hoping to be the next american idol.
2006


by
nackereia
&
5 others
Hilarious site. You send in your requests for seeing Eric in some mood, and he'll make a hilarious picture of it. It's great, really, it is. Outrageous. You'll howl with laughter.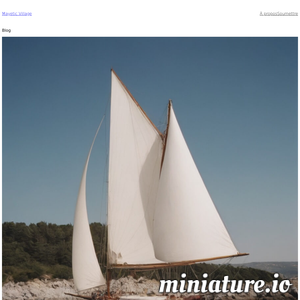 by
dpansu
Réseau animé par Jean Horbes Débat


by
Ganf
&
9 others
(via)
Site de Paris Web 2006 : deux jours de conférence et d'échanges avec les plus grands experts Web français. Les thèmes de cette année sont l'accessibilité et la qualité


by
Ganf
(via)
Blog technique ressorti des archives après un crash serveur


by
Ganf
(via)
Site personnel de contact de Éric Daspet


by
vista
Google CEO Eric Schmidt says that he doesn't understand why people think his company wants to be the next Microsoft. "Everybody thinks we're building operating systems, PCs and browsers. They clearly don't get it," he says. So where does Google want to go? "Look at MySpace," he says cryptically. "Very interesting."
2005


by
mfaure
&
3 others
Cathédrale et le Bazar, Essai d'Eric S. Raymond sur l'écologie du logiciel libre


by
Appamatix
Everyone knows of the "BOYS": Eric Johnson, Vassar Clements (violinist), Joe Satriani, Steve Vai, John McLaughlin, Al Di Meola, Steve Morse, Pat Metheny, Paco De Lucia, Sara McLaughlin, Carlos Santana, Jimmy Hendrix, Frank Zappa, Jimmy Page, Stevie Ray Vaughan and the many that would certainly fill this page and then some. Simply most know of the G3 tht compiled cd that had some of the best "Riffs" by the Master's. Lets put our heads together and start posting some of the more harder finds by these Artists and other's like Neil Schon, Jeff Beck, the basist's Stanley Clarke, Marcus Miller. There are far more than what is commonly found on just a simple search so help out here, were all contributing to this.