2012
2009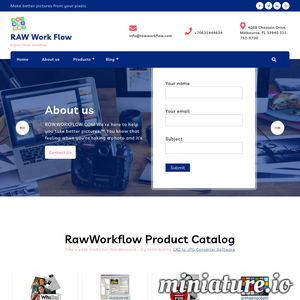 by
nhoizey
LensAlign is our new and exciting focus calibration system that allows you to determine if any of your body/lens combinations suffer from back or front focus.
2008

by
nhoizey
&
5 others
Creating a horizontal row of objects that are equidistant from each other is another one of those things in web design that is much more difficult than it should be. This can be a very useful thing to do, especially in fluid width layouts when you are try
2007

by
nhoizey
&
1 other
Works in IE5+ Win & Mac, Op7+, Saf (using inline-block), Moz (using -moz-inline-box). Variable size images centered inside fixed width (yellow) containers flowing (in a horizontally centered way) inside a (gray) fluid container.
2006


by
srcmax
&
4 others
(via)
footer et aligement vertical


by
srcmax
(via)
Centrer verticalement un bloc dans une page
2005


by
fxbis
&
95 others
(via)
modeles css pour decoupage d'une page html

by
nhoizey
&
8 others
(via)
how to force the footer of a webpage to stick to the bottom of the viewport. This is a pretty advanced CSS method and requires that you know a bit about how CSS works