February 2008


by
Toucouleur
Le comparateur de prix Saysay fonctionne de façon autonome avec un agréagateur de flux RSS mis à jours avec les sites partenaires qui sont ainsi capables de dispatcher les produits les plus demandés par leurs clients. Ensuite Saysa (le robot de SaySay) essaye de déterminer la meilleure offre de prix pour ces produits auquel les clients essayent d'accéder avec des prix les moins chers possibles
March 2007


by
vanguyafo
,
1 comment
social bookmarking community that targets women with the latest fashion, styles, restaurants, bars, events, spas, salons in the cities where they live. It also includes a cool section for the men in their lives. Users can vote and comment on stuff they like or dislike.
February 2007

by
gregg
&
1 other
L'interface est à mi-chemin entre celles de Smart Money et de Google Maps : un gigantesque catalogue où les produits sont regroupés en catégories, familles, sous-familles... à l'intérieure desquelles il est possible de zoomer. Des infos-bulles permettent d'avoir le détail du produit (voir la capture d'écran ci-dessus) , et il est également possible de faire des recherche

by
doomer
(via)
Is it for real? Sure! You just have to go to Zlio http://zlio.com/?r=33709&locale=en_US , select a URL for your store, add some products and start earning affiliate commissions when people buy items. In a couple of weeks, Zlio will also add pay-per-click. Currently this english version of the french site is only available in the US. A UK version is on the way in a few weeks. Crickee's got a little corner online at Zlio, soom we also will have an english version. Explore the Zlio shops and create yours! You'll enjoy itwith Zlio!
December 2006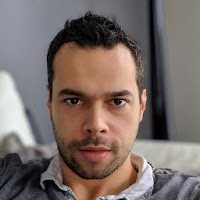 by
Nicolas Lescure
Créer son propre magasin web 2.0 en quelques clics
July 2006


by
imac_pod
&
2 others
lots of great deals
November 2005