2009

by
bs_pepper
&
1 other
2008

by
gregg
&
2 others
Le meilleur téléphone du monde. Fuck the iPhone !
2007


by
zagtag
&
8 others
trash greeting cards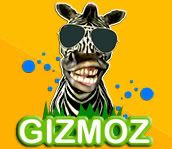 by
Gizmoz
&
1 other
(via)
Joke Originally Submitted by: aasimpy. "I made this over at Gizmoz.com - took a few minutes, and then I added in the flash bulbs and other audio fx on my own. The joke was from Letterman."

by
digeratiuk
(via)
Submit a YouTube video of yourself doing something talented and win $1 million and 2 weeks in LA. Or you could win free pizzas for a year just for voting for your favourite.
2006

by
Torzka
Videos de gaffe à éviter au bac. Marketing viral de chez Bic
2005


by
zagtag
(via)
3 films made in puppetmastaz


by
fastclemmy
(via)
Le retour de badday.mpg