2009


by
calicoba
Des exemples nombreux et désopilants de tous les trucages et retouches que l'on peut réaliser à partir des portraits du Président Bush... Une galerie qui fait bien rire!
2008
2007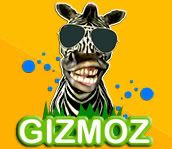 by
Gizmoz
&
1 other
(via)
Joke Originally Submitted by: aasimpy. "I made this over at Gizmoz.com - took a few minutes, and then I added in the flash bulbs and other audio fx on my own. The joke was from Letterman."


by
Mal Burns
(via)
By Jacob Weisberg at Slate Magazine, this is a daily feature. The link above leads to the newly published complete collection, by turns hilarious and tragic.
2006

by
alexnihilo
site antibush

by
boninmat
Compilations de citations de Georges Bush (en anglais)

by
loukku
Some links to resources on Bush
2005


by
therm
&
8 others
tout de suite bcp plus drole comme ça...


by
bnation
&
3 others
Impeach Bush!


by
rmaltete
Updated frequently. By Jacob Weisberg


by
fastclemmy
&
1 other
Bonnet blanc et bonnet blanc ?